Chevelle El Camino
The El Camino body style was originally based on the full size Chevrolet platform in 1959 and 1960 before being discontinued. It resurfaced again in the 1964 Chevelle series and is basically a Chevelle car with a pickup style bed. Except for the, some might say, cramped interior due to the lack of a back seat, it still looks like a car when you're driving it.
The El Camino is often thought of as being a bit different from a Chevelle when actually it's nothing more than another body style like the convertible body style or the station wagon body style. For 1967 the El Camino was offered in both the 300 Deluxe series (133/13480) and the Malibu series (135/13680). However, since there are some unique aspects to the El Camino I've included a separate section for it that encompasses the links on the left of this page. The 1967 El Camino was only produced at three assembly plants; Baltimore, Fremont, and Kansas City.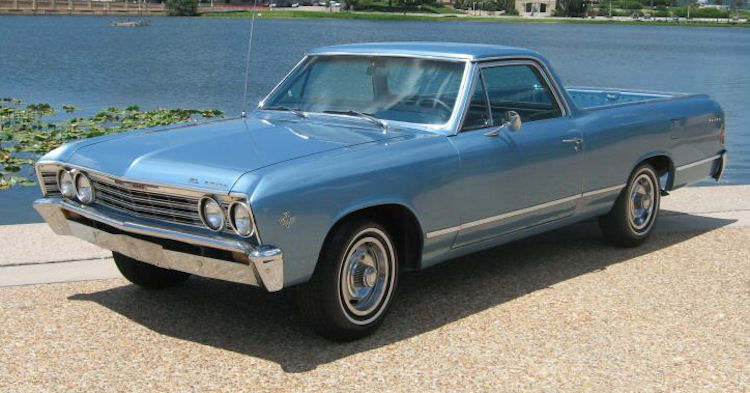 Need additional reference material?